Supply Chain
Advisory Services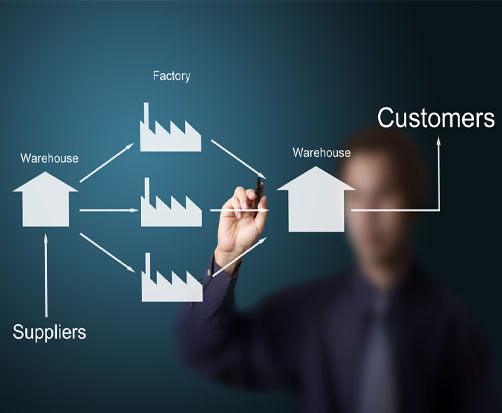 Supply Chain
Advisory Services
Across all industries and in both private and public sectors, supply chain is considered one of the most critical processes and the backbone of organizations' operations.
Technological and digital advancements had a significant influence over the growth of e-business that has become more prominent in recent years; which had a profound impact on supply chain fundamentals, creating new opportunities and optimizing value to the organizations and customers.
Nevertheless, major projects procurement and capital expenditures continue to be a constant item on boards' and executive management's agendas, who are continuously under pressure to optimize the supply chain cost, manage supply chain risks and improve customer service.
Supply chain risks continue to be high on the radar of decision makers due to their public visibility and scrutiny specially in governments and listed companies, where they need to ensure effective management of conflict of interests and that due care has been exercised to ensure fairness and impartiality in decision making and optimizing the value for the investments.
Protecting the confidentiality and security of information is becoming a more sophisticated task with the development of new media for sharing and storing sensitive information, and the increased threats of cybercrime.
Identifying the right suppliers for products and/or services and ensuring their credibility and qualifications is another area that consume supply chain managers' attention, as they need to manage conflicts of interest and optimize the value for the organization.
How can
R

ISKTAL


help you
At RISKTAL our professional provide you with expert knowledge and hands-on experience in optimizing supply chain processes through
Supply chain strategy.
Procurement probity framework.
Supply chain independent assessment.
Suppliers risk assessment.
Supply channels assessment advisory.
Training and awareness workshops.
Probity services.
Process improvement.
Internal audit.
Potential fraud investigations.
Supply channels assessment advisory.
Technology optimization and cost recovery.
Contract compliance.
Data analytics.
Supply chain intelligence dashboards.
Information security.
Supply chain fraud risk assessment.