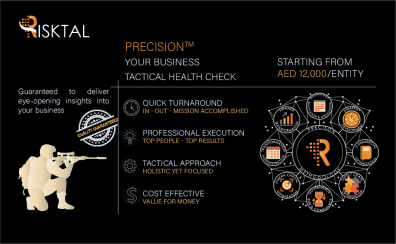 PRECISION – Limited Time Offer
GET VALUABLE BUSINESS INSIGHTS
March 9, 2023 | By Risktal Thought Leadership
#Ramadan is approaching, and generally business tend to slow down. Take advantage of the down time and get eye opening insights into your business by availing our limited time offer.
It is guaranteed to give you a baseline for business improvement and to optimize your operations.
Our PRECISION methodology guarantees: Quick Turnaround, Professional Execution, Tactical Approach & Cost Effectiveness.
Get in touch NOW!
#Business_Health_Check #businesstransformation #riskmanagement #precision