Media Room
Risktal Welcomes New Associate – Cyber Security & BCM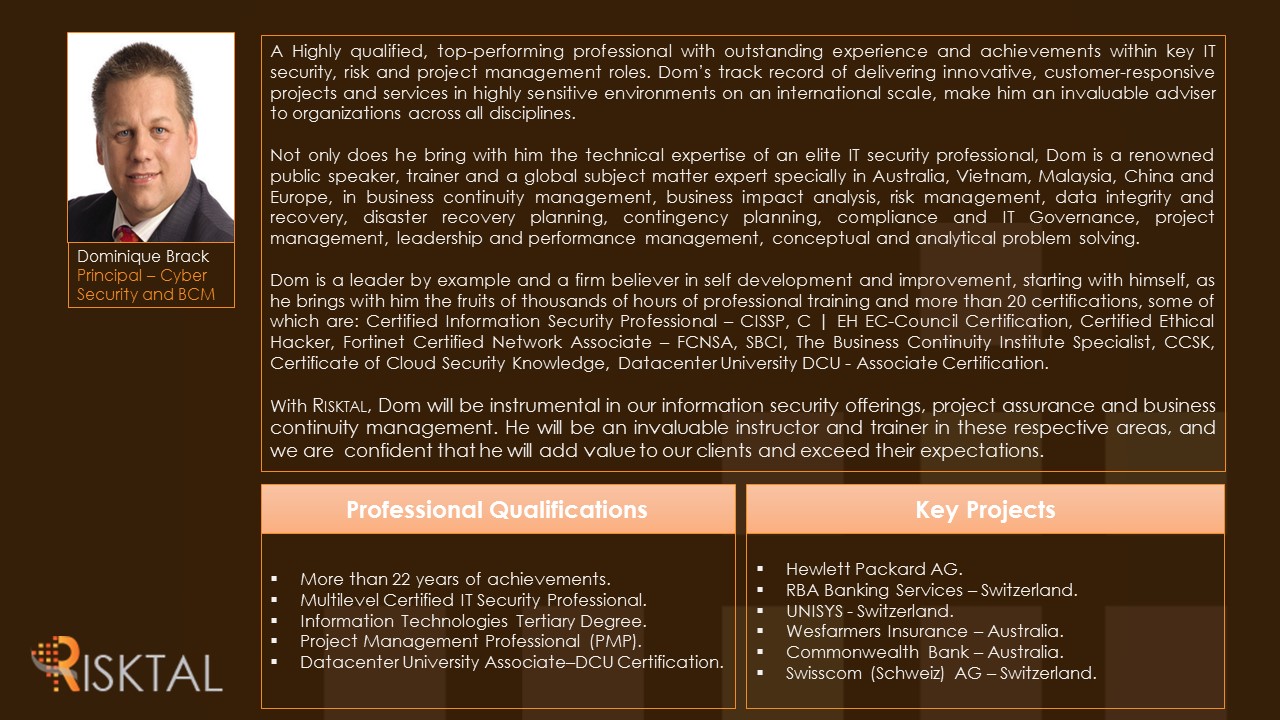 Risktal Management Consultancies has been founded upon the principles of Risk Management and optimization of Digital Solutions. We believe in the advantages of living in today's digital age and the opportunities it presents, yet we acknowledge the gravity of cyber threats and the vulnerability of organizations as we move into smarter more digitized environments. Such risks could be detrimental to the existence and continuity of any organization's operations, hence effective security measures should be in place to mitigate such catastrophic consequences.
As we have always been, a Partner to your Success, Risktal is proud to welcome Dominique Brack as our esteemed associate in the Cyber Security and Business Continuity spaces. Dom, a highly accredited professional, an international speaker and subject matter expert, brings with him better practices implemented across the Globe and will be instrumental in assisting our clients best manage cyber threats.
Join us in welcoming Dom and we look forward to continue serving our clients to the best quality standards that we have been founded upon.