Media Room
Risktal Welcomes New Associate – Human Capital Advisory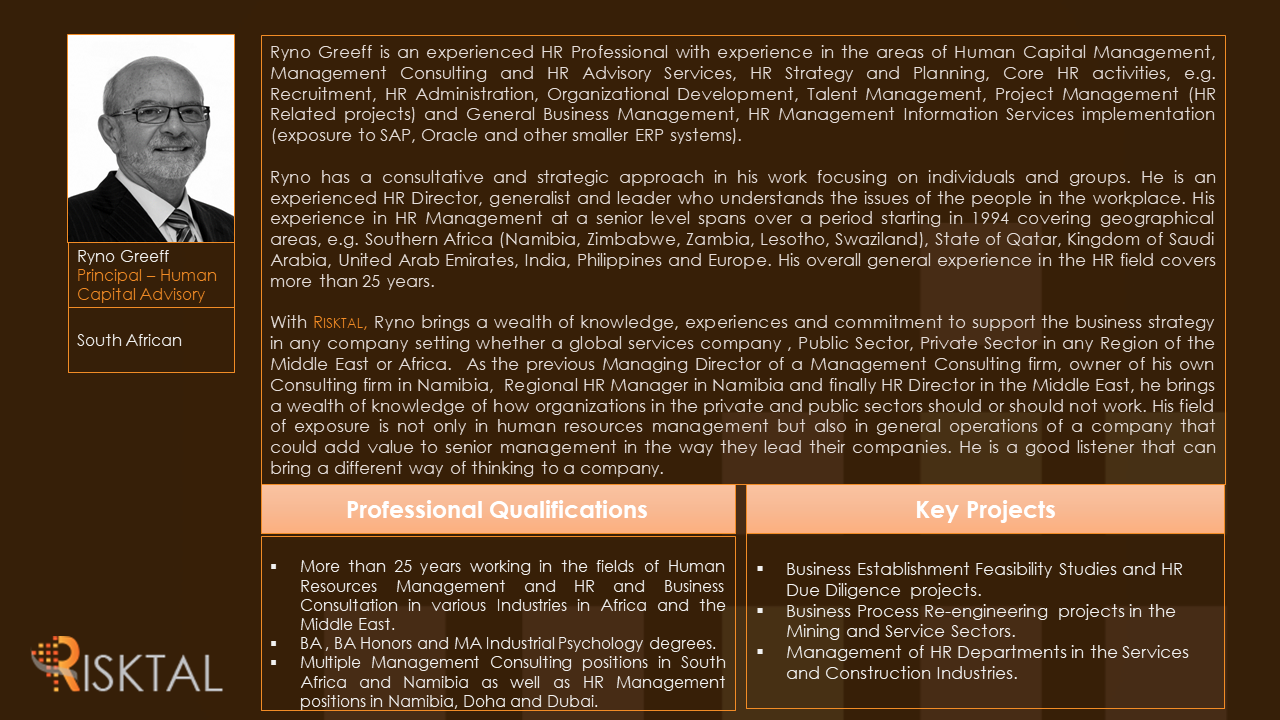 Risktal Management Consultancies has been founded upon the principles of risk management, identifying and unleashing the full potential of our clients' organizational resources to achieve their strategic objectives. Human Capital is a key resource that could be the reason for success or demise of an organization; hence, at Risktal we associate with the best to assist our clients unleash the full potential of their Human Capital.
As we have always been, a Partner to your Success, Risktal is proud to welcome Ryno Greeff as our esteemed associate in our Human Capital Advisory Services within our Management Consulting Division. Ryno, a highly accredited professional, and renowned Human Resources Director for some of the most prominent organizations in the Middle East and Africa, brings with him better practices implemented across the Globe and will be instrumental in assisting our clients best manage their human capital requirements.
Join us in welcoming Ryno and we look forward to continue serving our clients to the best quality standards that we have been founded upon.