Media Room
Risktal Launches our Security Services and Welcomes Our New Associate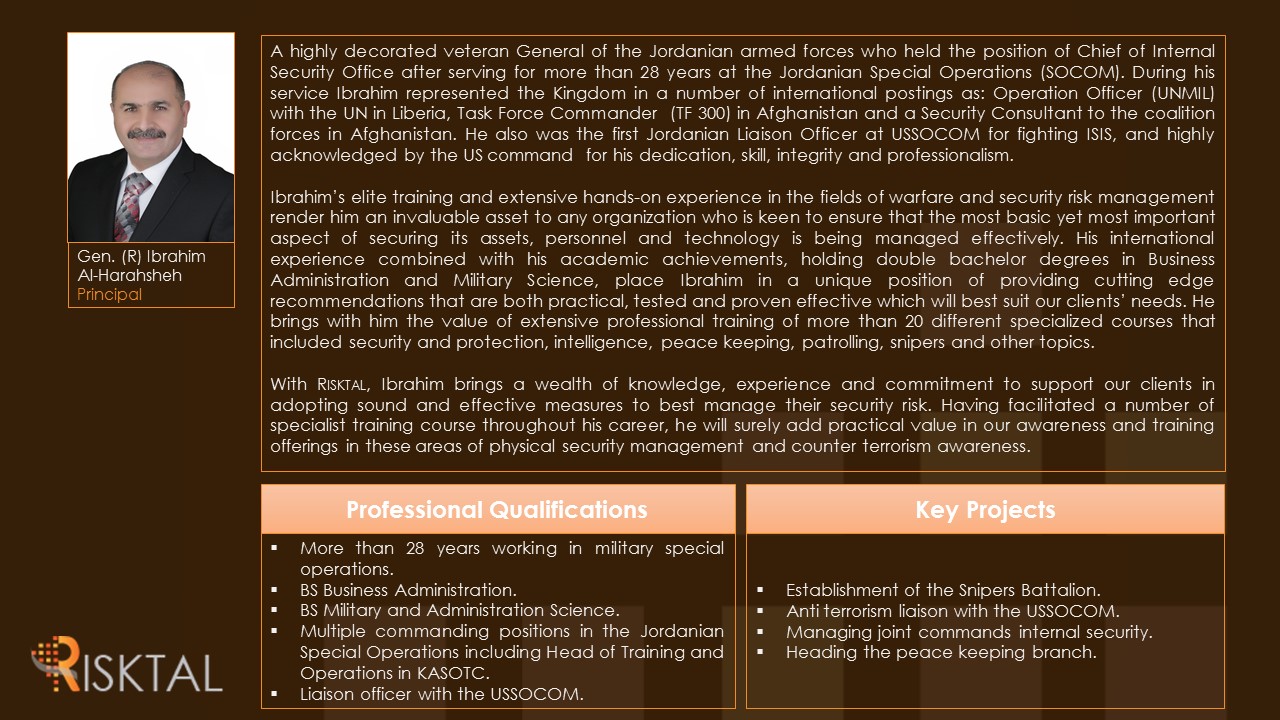 We are glad to announce that Risktal Management Consultancies is launching our comprehensive Security Services which will be a separate component of our Organizational Risk Services Division. Our offerings in this space will be focused on providing organizations with expert advice on how to best manage the most basic yet the most crucial risk of securing their assets, personnel and technology.
As we launch this line of services, we are delighted and proud to announce our new associate General (R.) Ibrahim Al-Harahsheh who has more than 28 years of experience in the fields of security and risk management, having served with the elite Jordanian Special Operations and holding multiple leadership posts regionally and internationally.
At Risktal, we are certain that Ibrahim's invaluable practical knowledge and subject matter expertise would provide our clients with cutting edge security solutions that will satisfy their needs and exceed their expectations.