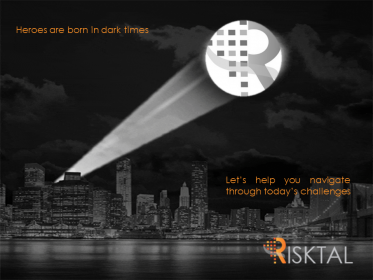 Your partner to navigate today's challenges
July 31, 2019 | By Risktal Thought Leadership
Today's geopolitical and economic situation in UAE and GCC are changing the business landscape. The challenges in the economy demand the need to have skilled workforce who actually contribute to the success of their organizations as opposed to personal benefits.
That places more onus on leadership and executives to justify their compensation and incorporate their knowledge and expertise to grow and improve their organizations.
Our experience in many leading organizations in the UAE revealed unfortunately a substandard level of executives whose main focus was on their personal benefit under the facade of "High Level" or "Strategic" thinking, and avoiding getting involved in improving the business operations, processes and developing the people.
Our message is to business Owners and Boards of Directors –
It is time for the details to be taken care of and not only "High Level" matters!;
It is time for executives to lead by example and contribute to the business and not just their own;
It is time for accountability and effective governance to be in place.
Let Risktal Help You – 
Not only do we assist organizations in developing functional and realistic strategies; we actually are highly skilled and not shy from getting our hands into the minute details of your organizations and remedy the root causes for any challenges you are facing.
Our goal is to assist business owners and Boards to effectively govern their organizations, achieve their strategic goals and satisfy their fiduciary duties towards the investors, shareholders, family members and their people.