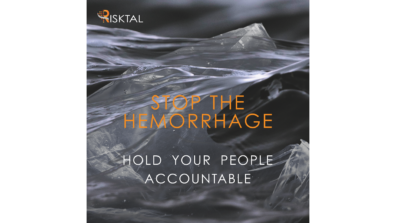 Stop The Hemorrhage
Hold Your People Accountable!
December 14, 2021 | By Risktal Thought Leadership
A striking sign of dysfunctional Finance and Supply Chain functions and their leaders, is attempting to manage cashflows by abusing the supply chain; while they are hemorrhaging the organization's cashflows through uncontrolled finance fees, exposed positions and payment of bonuses and employees' salaries.
Organizations and their leaders in developed economies understand the value of maintaining good reputation both internally and externally specially with their suppliers, and the competence of Finance teams should be evident in honoring their commitments while optimally managing business finances.
We are the sole consultancy the could help you address these matters, acting as your independent Financial Advisors or managing your Finance functions without any bias to the highest integrity standards.
DO NOT CONTACT US [Link] UNLESS YOU ARE SEEKING REAL CHANGE IN YOUR ORGANIZATION.
#frauddetection #fraudprevention #governance #corruption #UAE #family_business #Covid #Projects_Assurance #incompetence #Executives #KSA #Finance #Supply_Chain #Financial_Advisors