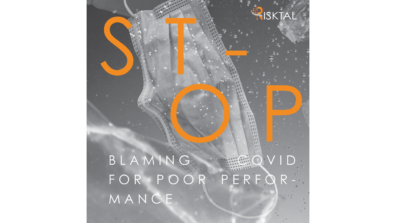 Stop Blaming Covid for Poor Performance
Own it.....Fix It
December 7, 2021 | By Risktal Thought Leadership
When a project scheduled to complete in two years, slips into four or five years and COVID is blamed; that is pure non-sense.
When you have the same management team who were supposed to finish a project within two years prolong their tenure for another three and COVID is blamed; that is utter non-sense.
In a country like #UAE where COVID was tackled promptly and effectively, such arguments of delays due to COVID are nothing but cover ups for a combination of incompetence, complacency, poor performance and corruption.
We are the sole management consultancy that will tell you who the underperformer is irrespective of his/her position, which processes are broken and the way to fix and move forward with resilience.
If you really want to know what goes on in your organization – CONTACT US NOW [Link]
#frauddetection #fraudprevention #governance #corruption #UAE #family_business #Covid #Projects_Assurance #incompetence