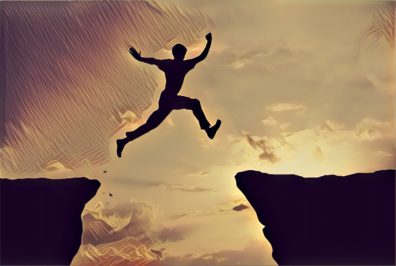 Risk Professionals Unveiled
The Art of Risk Management
January 16, 2017 | By Risktal Thought Leadership
An intriguing part of a conversation is when you are asked about your profession, then answering that you are a Risk Officer, Risk Professional or any position related to Risk Management, and then having to explain what it is exactly you do. Sounds familiar?
Some of these conversations are faced with different types of audience, those who, in an attempt to break the awkwardness of the situation, start associating your role with health and safety or banking and insurance. Others, who ask – a personal favorite – "But you are not an engineer/doctor/etc. so how do you manage the risks of a construction company/hospital etc.?" And some, who after your elaboration about the role, would dismiss the importance of this role to their organization due to attributes relating to size, nature of operations, reduced complexity of processes.
For Risk professionals, I trust these conversations have become a fixture on their social agenda yet many seem to struggle with unveiling the mysteries of the scope and nature of Risk Management to simple language and practical applicability.
What is Risk Management?
Risk management is a process inherent in human beings since the beginning of time and keeps evolving to the science and art we know today.
Humans, as hunters and gatherers, driven by the overall objective of survival and preservation of their species, have been subject to multitude of risks, from attacks by wild animals, change in weather conditions, to scarcity of food resources and other risks that drove them to develop measures to counter and mitigate such risks.
Some of the most basic examples of early adoption of risk management are humans living in caves or in tree houses and developing weapons to manage security risks. Also, storing food to manage the scarcity of food in winter.
ISO 31000: 2009 defines Risk Management as follows – "a coordinated set of activities and methods that is used to direct an organization and to control the many risks that can affect its ability to achieve objectives".
Is Risk Management Restricted to Financial Institutions and Insurance Companies?
Short answer is "No". Risk is inherent in every aspect of our lives and in every function and process in any organization. Widely risks could be categorized as strategic, operational, financial and compliance risks, but one can categorize them the way that suit their organization.
The most important aspect of risks identification is to correlate them to the organizational strategic objectives. Say you run a mom & dad coffee shop around the corner, and your objective is to provide superb service and excellent products that will create customer loyalty. One of the risks that may face you is that the ingredients used are expired or substandard, leading to a low quality product and possible consequences of losing customers or more extremely, food poisoning and being subject to litigation.
Knowing such risks upfront would allow a proactive business owner to have sufficient checks and controls in place to mitigate the impact of these risks to materialize.
So what is the role of a Risk Professional in an organization?
Ideally Risk Management should be embedded in the decision making process and aligned to the organizational objectives. However, organizations have varying degrees of sophistication when it comes to risk awareness and risk culture.
Hence the role of a risk professional is continuously evolving in correlation to the maturity of the organization with objectives to improve organizational risk intelligence, increase risk awareness across all functional levels and provide decision makers with comprehensive analysis of risks associated with strategic directions.
Risktal's approach to Risk Management
At Risktal we have customized our approach to risk management to involve services that are aligned to the maturity level of any organization's risk practices, and broadly categorized as follows – "Explore Risktal Risk Transformation Offerings Here"
Not yet started.
Started but no sure about the effectiveness of the risk management function.
Mature risk management function.
Need specialist risk services.
Need risk management training workshops.
We also complemented our risk management services with comprehensive physical security offerings through associations with senior military professionals who have broad practical exposure to better physical security practices.
We welcome you to get the conversation going with our professionals, our contact details are available in this link: http://www.risktal.com/contact