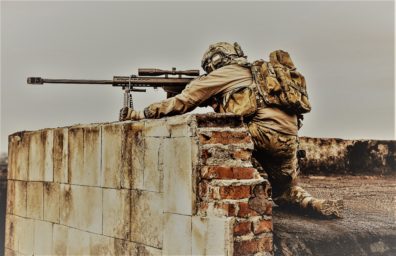 Physical Security Risk in the Spot Light
Risktal is here to help you
January 8, 2017 | By Risktal Thought Leadership
The past five years have witnessed an escalation in threats of terrorist attacks; alarmingly, these threats have gone beyond the Middle East to affect western countries and target civilians and private properties.
Whilst terrorism tend to capture the attention of media, the numbers of Violent Crimes impacting personnel (e.g. murder & non-negligent manslaughter, rape, robbery and aggravated assault) and Property Crime (e.g. burglary, larceny-theft and motor vehicle theft) continue to occur in absolute significant volumes.
If we scan through the US crime statistics for the 20 years (1996 – 2015) published by the FBI, whilst we notice a declining trend, yet looking at the absolute number of incidents, having around nine million (9 mil) incidents of combined property and violent crimes in 2015 definitely raises red flags about the compromise of the physical security, both for personnel and property.
Having an effective physical security system has well surpassed the stereotype of being limited to military or technology facilities. Organizations across different disciplines cannot ignore the importance of having more sophisticated measures to protect their assets, be them facilities, personnel or technology.
Organizations in the hospitality industry, whether these are five star resorts or the popular mom & dad coffee shop down the road, require a reasonable physical security management system to protect their assets and the crowds. In recent years, many of the extremist attacks have taken place in hotels, night clubs and open markets.
Small businesses are generally under budgetary constraints, hence losing their operating assets or the slightest disruption to the business may lead to significant losses and become detrimental to the existence of the organization, even if the assets were insured. Accordingly, the need for physical security management system is a necessity as opposed to being a nice to have.
Universities, schools and colleges are also targets for vandalism and violence not only will that impact the assets but might lead to loss of innocent lives, as witnessed in the shooting rampages that took place in the US on several occasions over the past few years.
Irrigation facilities and water supplies, food providers and a multitude of other industries require having an effective physical security management system to ensure the continuity of their operations and prevent catastrophic implications in case of failure of such measures.
Security Risk Management
The biggest failure in any organization's risk assessment and strategic planning is to ignore conducting a full pledged Physical Security Risk Assessment. Whilst many are under the impression that they have this risk under control, rarely do we find a comprehensive security risk assessment to have taken place to support such a claim.
Many factors have profound impact on the security risk of an organization, e.g. its geographical location, the political landscape, the economy, the demographics.  Hence, a comprehensive security risk assessment should capture all these factors and assess their implications and the likelihood of occurrence, but do not stop there. Alongside this assessment, a comprehensive analysis of the current physical security measures should be conducted and these should be evaluated for adequacy and effectiveness to mitigate the respective risks.
Risktal Physical Security Services
With the heightened threat of terrorism and violent crimes, Risktal is providing a full suite of security services delivered by experienced professionals who have held senior positions in military and special forces. Our suite of services includes, among others:
Security Risk Assessment.
Counter Terrorism Awareness.
Penetration Simulations.
Contact us on http://www.risktal.com/contact for more information and we are happy to visit you and present our offerings to you in person.