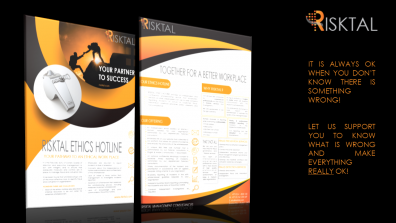 Knowledge, Acknowledge and Resolve
Know the issues that are really taking place at your workplace
September 1, 2020 | By Risktal Thought Leadership
Some may be under the illusion that everything is working like clockwork in their functions, departments or organizations; however, that illusion could be driven by lack of knowledge what is really happening on the ground.
The first step in resolving issues is to KNOW them. Secondly, is to ACKNOWLEDGE there is an actual issue and then devise a solution that addresses the root cause for that issue.
We can help you by facilitating the "KNOW your issues"component through our Ethics Hotline Services supplemented by our consulting services and once you ACKNOWLEDGE the issues, we will be there to assist you in devising the most practical solutions to address their root causes.
Let's get the conversation started, call us on +971 4 452 4165 or on our email info@risktal.com.