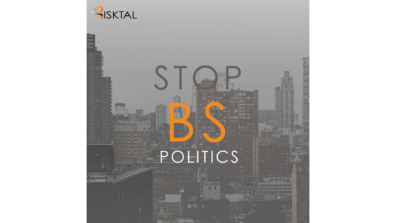 Corporate Politics – The Highway to Destruction
End It! Survive & Thrive...
January 17, 2022 | By Risktal Thought Leadership
Organizations claim to endeavor to recruit and retain the best talent in the market. They design the most so-called "sophisticated" recruitment processes, using the latest and most comprehensive aptitude tests, hold recruitment day challenges and hold matrix interviews and one-on-ones in order to pick the "best of the best".
Assuming that the above works (which we strongly believe it does NOT), and the "best of the best" were chosen. These super talents, almost always get crushed by the dinosaurs in organizations and get either whipped into shape or conform to the current practices in order to survive.
What really happens in this scenario is that organizations end up wasting tons of resources to pick the best talent, only to confine them to the weakest links in the organization, hence lose – lose.
Corporate politics are the poison that hinders growth, restricts talents and lines up the pockets of a few at the expense of an organization's success.
We have the ANTIDOTE for this poison. All we need is business owners who really want to move their business to the next level, while maintaining a safe and meritocratic work environment.
As always we urge you NOT to contact us, unless you are willing to IMPROVE your norms, and EMPOWER CHANGE AGENTS.
#Politics #Corporate #talent #recruitment #corruption #change_management