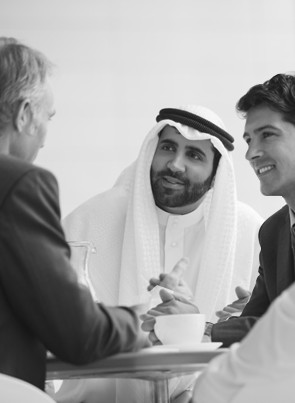 RISKTAL is a UAE based company and a contributor to the strategic vision and economy of the Country. We believe that national talents are on the rise, supported by better education and governments' development programs predominantly in the public sector.
Our experience with local talent has been heartwarming, and we believe in our role in the development of these talents and providing them with practical industry knowledge and training that would be invaluable for them to contribute to their workplace and community.
Hence, at RISKTAL we want to attract local talent and develop their skillsets to optimize their contribution to the community and provide them with opportunities of growth at RISKTAL and the private sector.
You could apply for the following opportunities at RISKTAL
Full time employment

Being part of RISKTAL's dynamic team will provide the national talent with unique opportunities to polish their skills and work with experienced professionals who will provide them with the needed guidance, supervision and mentorship to adopt leading professional practices.

Secondment to R

ISKTAL

We provide organizations with opportunities to second their local talent to work with RISKTAL teams in order to obtain the desired practical training and exposure to better business practices.